Warning: there is a veritable torrent of photos by Lillian Bassman and Louise Dahl-Wolfe below, mixed in with everything else. What can I say? They are/were both brilliant.
But first:
Golden Sixties retro done well. Hooray for Emma Watson!
Mia Farrow was the original Emma Watson. Luminously wonderful. How did she manage to successfully balance a freshly-scrubbed, girl-next-door look with a self-aware, existential anxiety? More importantly, can I be Mia Farrow when I grow up?
Magical. Her back sets off her earring and vice versa. Love the contour of her back echoed in the contour of the chair's back!
Fruffly, dark glamour with random production assistants lurking in the frame. Her dress is a miracle of tulle.
I love the geometry and the colors here! SO much fun.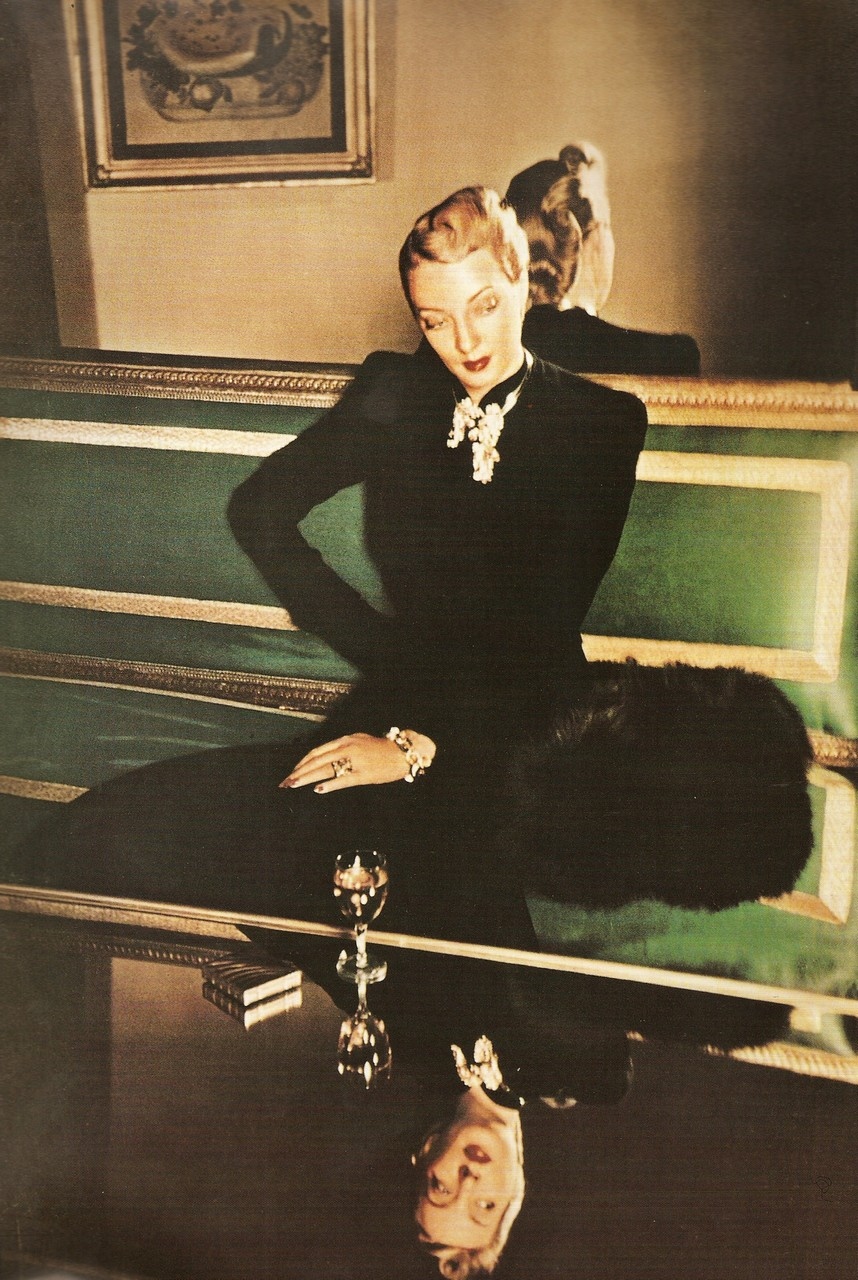 Reflections of dark glamour everywhere. And her eyebrows are splendid.
Nancy Drew's hep older sister? I've always loved the look of redheads in green, especially where flippy hairstyles and red lipstick are involved.
Pierre Cardin is a god, and this Mod goddess (Moddess?) wears his work magnificently.
Her hair and the dress's neckpiece blow me away. I am proud to share a planet with both.
This photo is sheer perfection, right down to her facial expression which seems to convey "Yes, I
am
wearing a dress with a propeller in it. Shuddup."
Louise Brooks was total gorgeousity. TOTAL. GORGEOUSITY. If I can't be Mia Farrow when I grow up, I'll happily be Louise Brooks instead.