I was checking my email, and I saw a list of talks coming up at the Huntington Library. I was skimming through, minding my own business, when I hit this:
Kimberly Orcutt (New York Historical Society): "John Rogers: Interrogating Sculpture in 19th-Century America"
Interrogating sculpture? Really?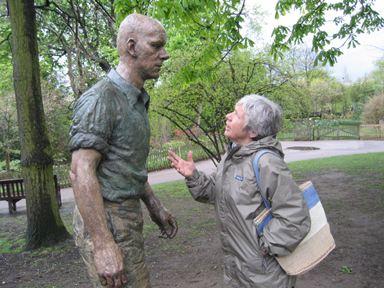 © Dr. Michael Phillips
I love when well-meaning, postmodern art historian types go a wee bit too far with their terminology.